Jade Garden
Location: 1360 Massachusetts Ave, Arlington Heights
Phone: 781-648-8882
The Jade Garden serves lunch and dinner. You can order items from the large number of choices on their menu or eat from a buffett.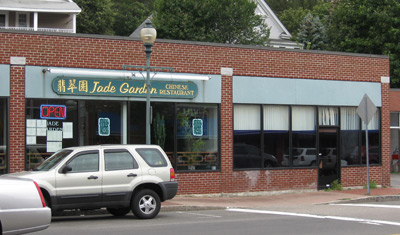 The Jade Garden occupies both the signed section of the building to the left and the windowed section next to this on the right.
Please let others know what you think about the Jade Garden by leaving a review in the comments.