Rindge Park
This small park is adjacent to and really part of the Reservoir Park. It is located off of Rindge Avenue, and extends from the street to the Reservoir.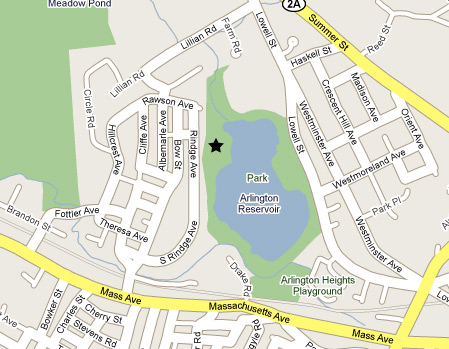 ---
Rindge Park offers three things. There is a basketball court, a playground and a some nice open space. The park is bordered on its western border by Rindge Avenue. At its opposite end you will find the Reservoir walking path and the Reservoir.
Rindge Park Photos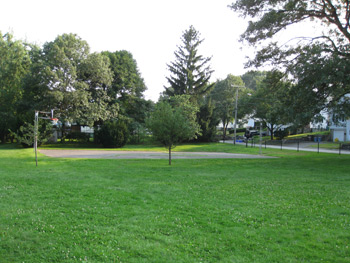 It is a little tough to find it, but there are two baskets on this full basketball court. This view is taken about half way between the basketball court and the playground.......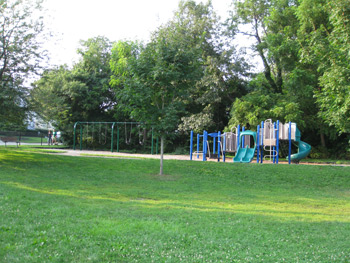 The playground at Rindge Park is not large. This swing set and play scape are it.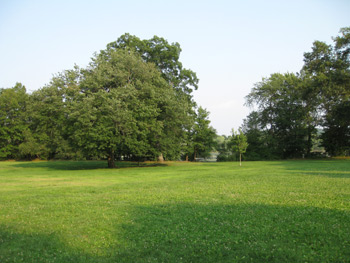 There is ample room to toss a football or play some frisbee. This is a view looking from the part of the park that is near the street towards the water. The Reservoir trail runs along the far end of this open space and you can just make out the water through some openings in the trees.