Utopia Cleaners
Location: 1370 Massachusetts Ave, Arlington Heights
Phone: 781-648-4783
Website
Utopia Cleaners offers dry cleaning, wet cleaning, alterations and tailing services.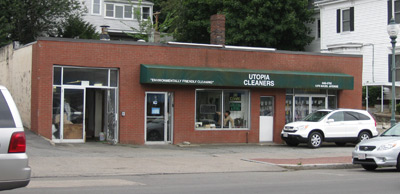 Utopia Cleaners has a small parking area on Massachusetts Avenue that is in front of its shop. The majority of businesses in the Center have no on-site parking, with customers using the free spaces along Massachusetts Avenue.
Please let others know what you think about Utopia Cleaners by leaving a review in the comments.