Things We Love Beads
Location: 1339 Massachusetts Ave, Arlington Heights
Phone: 781-646-0522
Things We Love Beads is an arts and crafts store and offers many services and products for beaders, both new and experienced, and also sells jewelry. They have a full range of beading supplies and also offer classes in beading.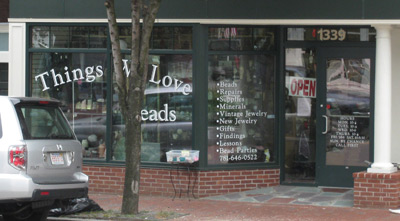 The inviting store front of Arlington's bead store.
Please let others know what you think about Things We Love Beads by leaving a review in the comments.