Quad Multisport
Location: 1341 Massachusetts Ave, Arlington Heights
Phone: 781-646-5600
Website
Quad Multisport caters to triathletes, which is supported by the two owners being triathletes themselves. They carry equipment that varies from bicycles to wetsuits, provide training and strive to help triathletes and multisport athletes of all levels.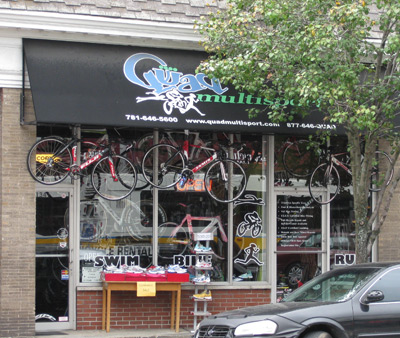 The front of the shop as seen from Massachusetts Avenue
Please let others know what you think about Quad Multisport by leaving a review in the comments.